Come see Pam Powers Knits at Vogue Knitting Live San Francisco!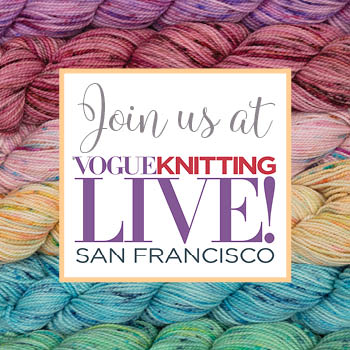 We are happy to announce that we will have a booth at the upcoming Vogue Knitting Live show in San Francisco!
From September 21-23, 2018 we will be exhibiting in the Marketplace, so be sure to set aside some time to come see us! We will be bringing our newest not-yet-released kits, plus a few surprises.
You can save 25% off your total registration fee by using code VKLSFVENDOR25 between now and July 28, 2018. (Yay, because that means more spending money to have fun with when you are at the show!!) We hope to see you there!
Join us and our community of knitters over on Instagram @PamPowersKnits!  Be sure to tag us using #pampowersknits and #pampowerscommunityofknitters so we can see your creations and inspiration.
« Older Post Newer Post »