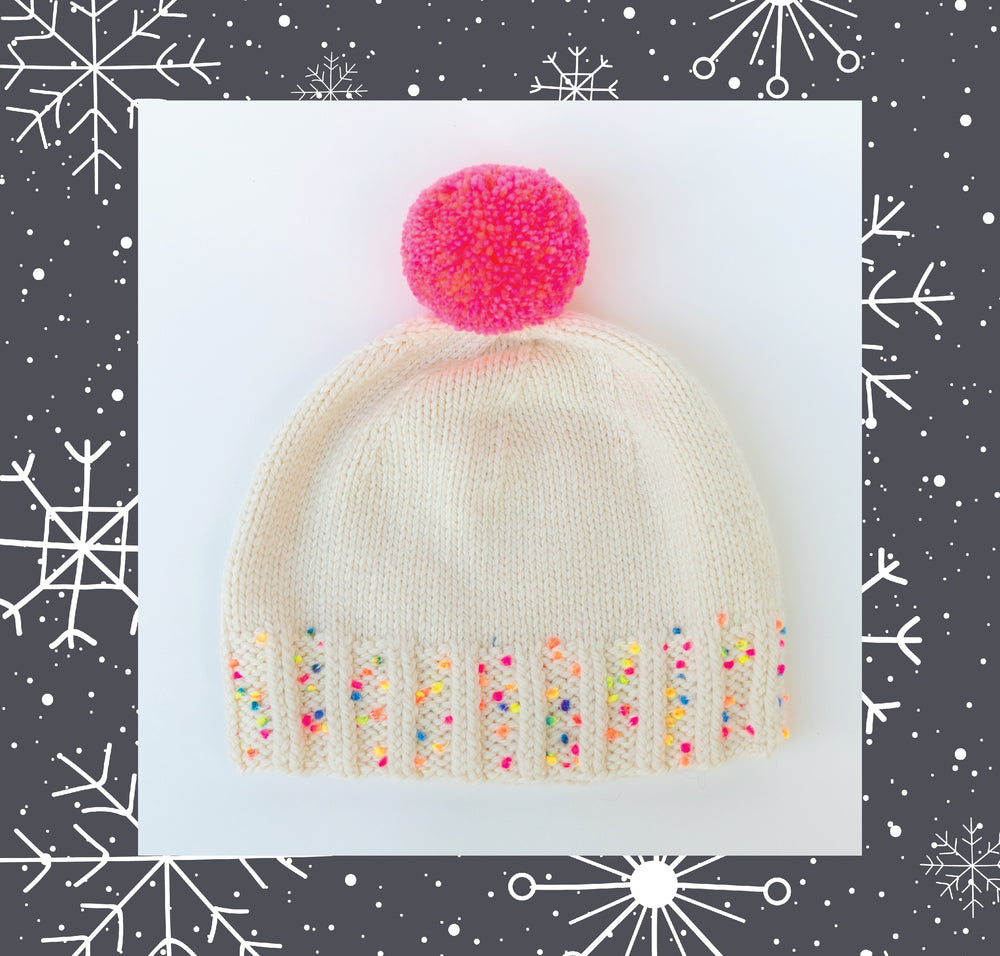 We've curated a selection of holiday gift knits to meet all of your handmade needs.  First up is the Funfetti Hat.  This is for your fun, quirky friend who loves color and a bit of whimsy.  This hat is so quick to knit up in Chibi Paka Chunky.  The brim is made by running along a Japanese pom-pom yarn that gives it a unique pop of texture and color.
For your BFF, we have the Twister Mittens "Friends" edition.  By adding 2 skeins to the regular Twister kit, you can make 2 pairs by swapping out the main color for a contrasting color.  A pair to wear and a pair to give.  How about using the 2 different colors combos in each pair??
For your posse, how about this yarn efficient project?  4 pairs of Twister Mittens with multi-colored polka dots can be made with 12 skeins (7 MC and 1 skein each of 5 different CC's).
For someone elegant or sophisticated, how about the special edition Paka Sparkle Hat?  This hat features a hint of glittery sparkle yarn that sets it apart from your regular color-work knitting.
And finally, for the ultimate gift of knitting luxury for that extra special someone, the Hachi Blankie kit.  It comes in 2 sizes and the kit itself is beautiful to look at.
There is nothing more special than a handmade gift.  Wishing you and yours the best during this holiday season.
« Older Post Newer Post »