New Pattern Bexley Popover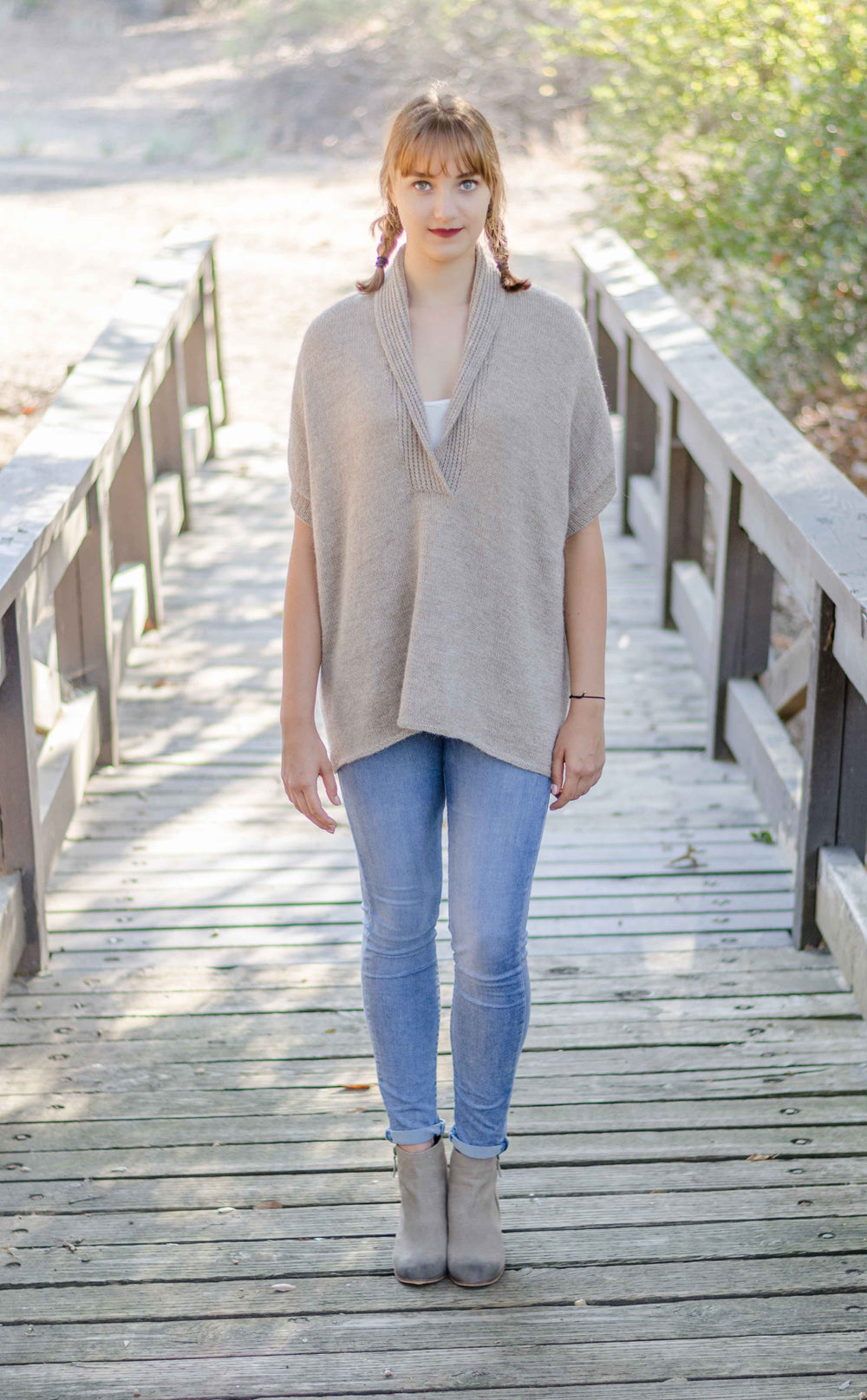 Fall is here, and I'm going to resist the urge to say "sweater weather".  Here in So Cal it is still pretty warm, but we love us some sweaters.  Speaking of which…
Introducing new pattern Bexley Popover.  What is a popover, you may be asking?  Can I eat it?  Does it have cinnamon sugar sprinkled on top?  Think of a popover as the result if a sweater and a poncho had a child.  It's flowy like a poncho, but with side seams and armholes. I actually borrowed this term from J.Crew.  My interpretation is something like a pullover with a relaxed silhouette—chic with leggings or skinny jeans.
 This one is rectangular with slanted shoulders shaped with short rows to give it a more tailored drape.  The back neck is slightly more narrow than usual, causing the shoulder seams to fall towards the back, leaving you with a high-low hem (front is higher than the back). 
The yarn used here is Cloudborn Alpaca Sport.  It's a really soft, drapey, lightweight Alpaca yarn. The kit will be available soon on Craftsy—I'll let you know.  You can buy the PDF pattern here.
I'm on my way to Detroit Lakes, MN to do some major relaxing at the Knitting with Company Retreat.  Check out this line up: Norah Gaughan, Catherine Lowe, Julie Hoover and Karen Templer!  No classes, just hanging—I'm so excited! 
Save
« Older Post Newer Post »