Black, White and Red All Over! The Glyph Scarf Kit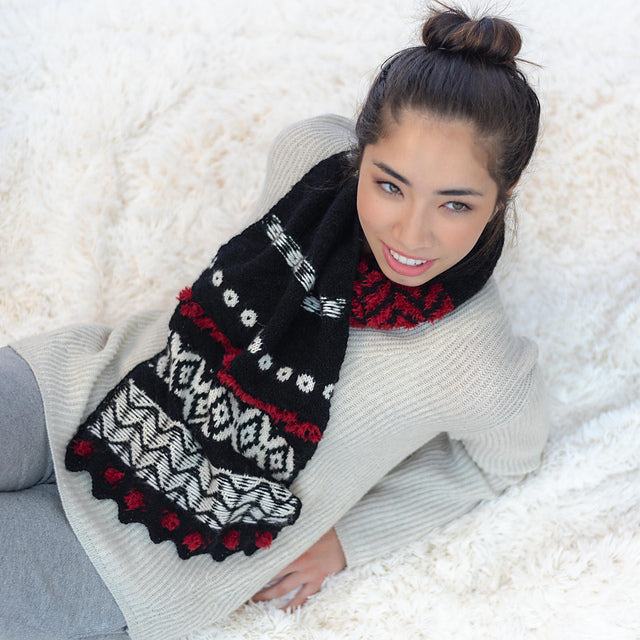 The all new Glyph Scarf Kit is a beautiful new design that uses a unique color stranding reversal technique for an interesting fabric-like effect! This scarf is worked from both ends to the middle, with 3-needle binding to join the two halves. Come learn some new techniques and skills with this pattern (we have tutorials to help!) and experience the softness of Big Bad Wool Weepaca (50% fine washable merino, 50% baby alpaca) and Big Bad Wool Baby Yeti (85% baby alpaca, 15% fine merino).
In honor of this new collaboration with Big Bad Wool and the "Baby Yourself" Collection, we are offering Free Shipping site-wide on any order within the US, now through October 31, 2018!
Be sure to stay up to date with all of our new fall season releases by following Pam Powers Knits on Facebook and Instagram! Join in with other talented knitters when you use the hashtag #pampowerscommunityofknitters to share your work and inspiration!
« Older Post Newer Post »