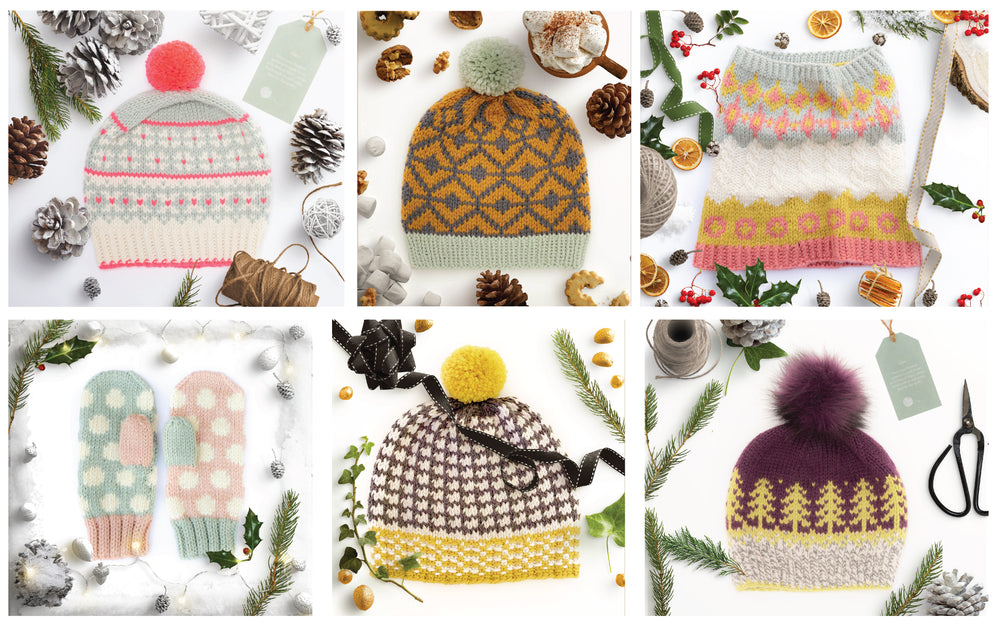 Nothing beats a handmade gift.  There is no better way of telling someone they are special than by making something by hand.  Truly gifted makers know how to pick just the right style and color for their loved ones…something tailor made that can't be found in a store.
Our mission is to inspire you.  We are certain that we have the right color, fiber and style to fulfill all of your gift-knitting needs. We are so certain that we decided to extend a buy more, save more offer. 
Hats make great gifts.  They are fast gift-knitting projects when working with our Chibi Paka Chunky yarn.  Add a fur pom, or not, pick the right pattern and color to suit the individual.  We have several new hat kits available just in time for holiday knitting.
By Amy Opie of A. Opie Designs, we have 2 fantastic stranded color work hats.  The Greenville hat is a modern take on Fair Isle knitting patterns.  The all-over bold graphic design is so cool with a textile feel to it.  Gadsden is a simpler pattern, but really pops with our new highlighter color Razzle offset by creamy Oatmeal.
For the outdoorsy type, we have Doug.  A gathering of trees surrounds the crown of this fun beanie.  And Brightly has a pop of Razzle to add a touch of whimsy to a traditional design.
Here's how the offer works:
Spend $100, save 10%
Spend $150, save 15%
Spend $200, save 20%
Discount appears in cart when checking out.  Offer applies to all purchases, but does not work in conjunction with any coupon codes.  Discount on pom-pom with hat kit purchase does not apply in addition to the tiered discount.
« Older Post Newer Post »