Introducing Hat & Pom Bundles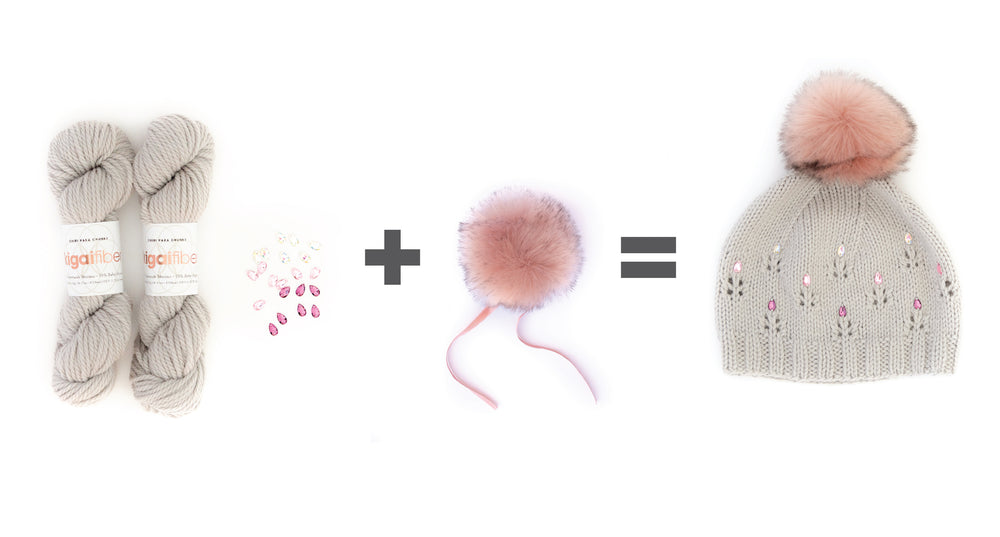 Our faux fur pom-poms are so soft and fluffy.  You won't believe these are not real fur!  Soft muted colors and rich jewel tones are the perfect topper to your handmade knitted hat. 
These pom-poms have ribbon ties.  Why?  Life is too short to sew on snaps, snap-attached poms are very floppy, and now they are easily interchangeable between hats.  You simply thread the ribbon onto a tapestry needle, then draw the needle in between stitches. 
Combine these pom-poms with Chibi Paka Chunky, and it's a match made in heaven. So much so, that we are introducing hat & pom bundles.  What's a bundle?  It's simple, just select a hat kit (or 2 or 3), add it to your cart,  select a pom, and you get 20% off a faux fur pom for each hat you purchase (discount shown in cart). 
We've just received a shipment of Ikigai Fiber Faux Fur Pom-Poms with 7 new exciting colors We've rearranged our pom-pom colors on the website in color families, to make it easier to compare and contrast.
« Older Post Newer Post »