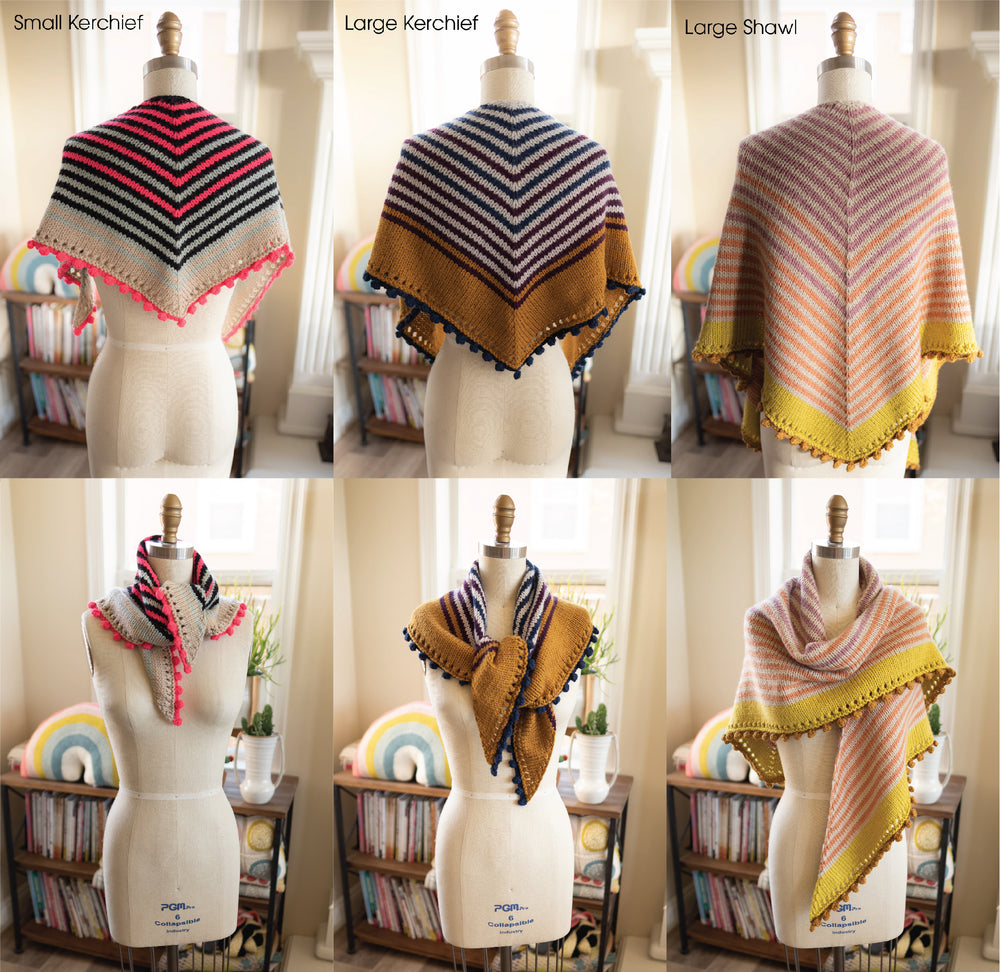 I've just added a couple more size options to the Gumdrop kits.  I'm calling them "kerchiefs" because sometimes you just don't need a big ol' shawl.  It was actually a happy accident.  I was making some (very large) color swatches for the shawl and discovered that they work perfectly as a kerchief or smaller scarf…think knitted bandana.  You wear it tied around your neck and it looks great as a sweater accessory (think pop of color) as well as a neck warmer that can be worn under or on top of a jacket. 
I had so much fun coming up with color pairings…the possibilities are endless.
The kerchief uses 4 colors instead of 5 like the shawl version does, comes in 2 sizes and the bobble trim really gives it the feel of a fun textile accessory.
« Older Post Newer Post »