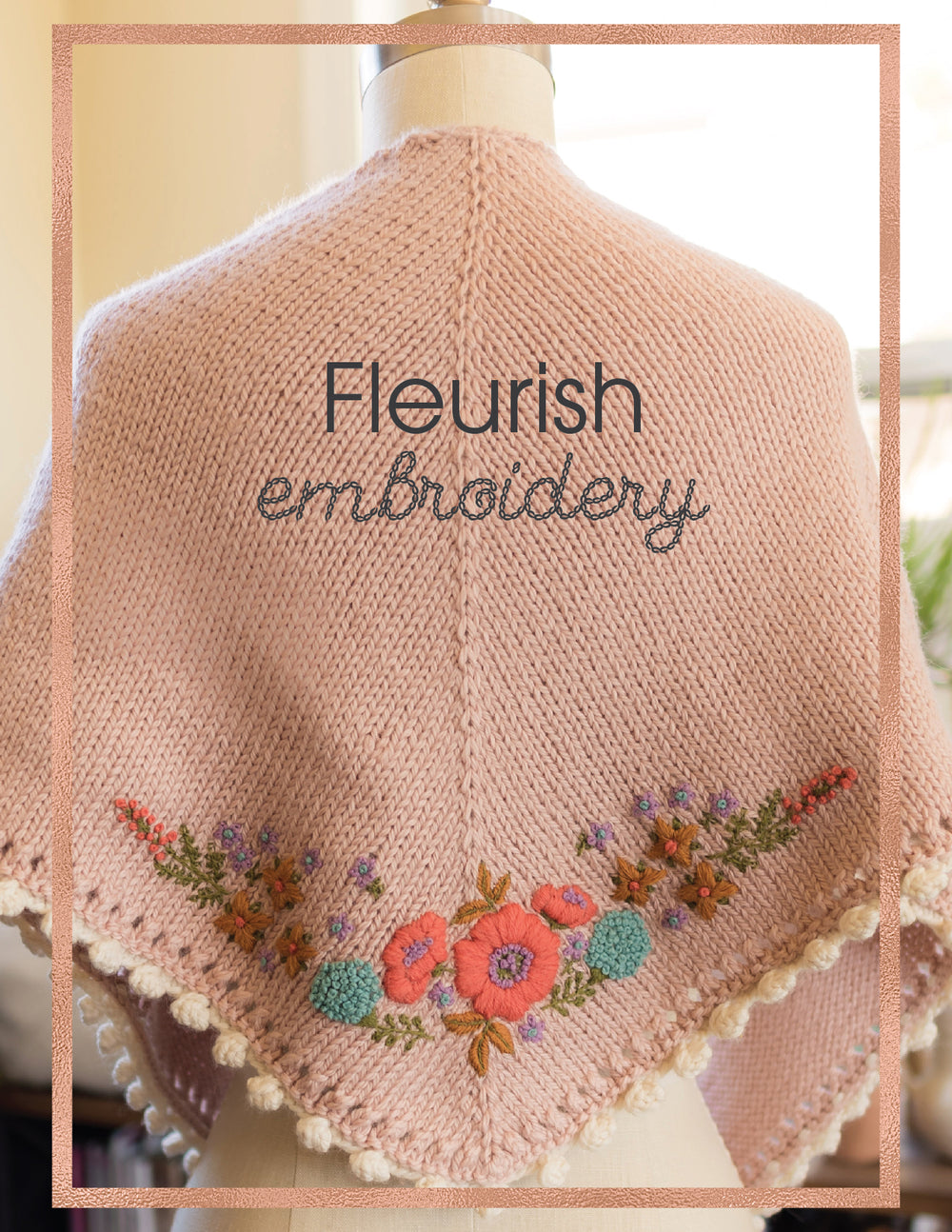 I am so excited to release my first embroidery kit, Fleurish.  I've been embroidering like crazy over the last couple years and wanted to develop a kit that you could use to embellish clothing and accessories--especially hand knits.
The kit contains 6 shades of Appleton's crewel and tapestry wool which I think is the perfect compliment to knits.  The design is printed on a wash-away stabilizer which makes it easier to stitch on and no fussy transferring of patterns.  When you're done stitching, you just run it under water and poof...the stabilizer melts away.
Fleurish is the perfect complement to the Gumdrop shawlette.  So much so, that I decided to offer it as a kit.  Included is yarn and pattern to make a Gumdrop, and the Fleurish embroidery kit.
Here are the details:
Fleurish Embroidery Kit - includes 6 mini skeins of Appleton's Crewel and Tapestry wool, fleurish design printed on wash-away stabilizer, PDF instructions for embroidery
Both kits are pre-orders and will ship on 7/27 - instructions will be emailed that day also
« Older Post Newer Post »