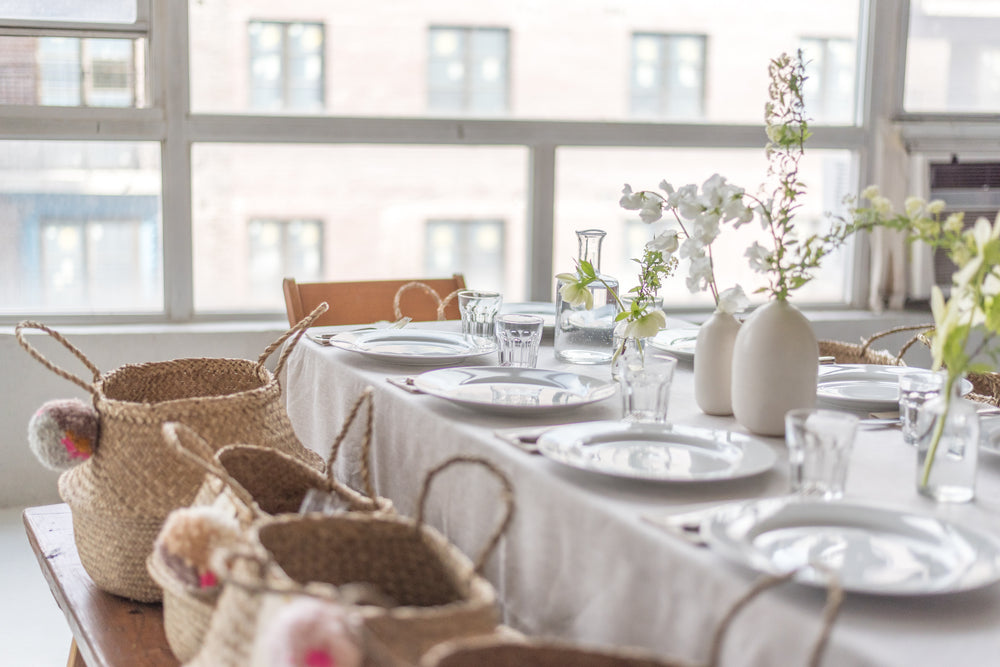 Here in So Cal, I admit that I spend very little time in the company of knitters.  Earlier this month, I was lucky enough to take a trip to NYC and spend time Knitting in the City with Julie Hoover, Catherine Lowe, and the lovely ladies at Purl Soho.
We spent the first day at Sunday Suppers in South Williamsburg Brooklyn, enjoying the beautiful, seasonal fare prepared for us right there in the picturesque restored industrial space.  I was so inspired listening to Catherine Lowe and the Purl Soho Design Team giving us a peek into their processes and hearing about their histories.  Oh yeah, and there was also knitting...
The next day was spent at Saipu in the Red Hook neighborhood of Brooklyn, an amazing studio space filled with flowers, ceramics and a plethora of handmade wonders.  Eleven36 who specializes in ecologically and agriculturally sustainable foods, prepared lunch which was as beautiful as it was delicious.  The always-engaging Julie Hoover shared with us the fascinating story of her career. 
This is the second Knitting with Company retreat I've attended, put on by Catherine and Julie.  I really enjoy the sense of community experienced in the company of fellow knitters...no classes...just knitting.  I highly recommend it!
« Older Post Newer Post »