Let Bandit steal your heart!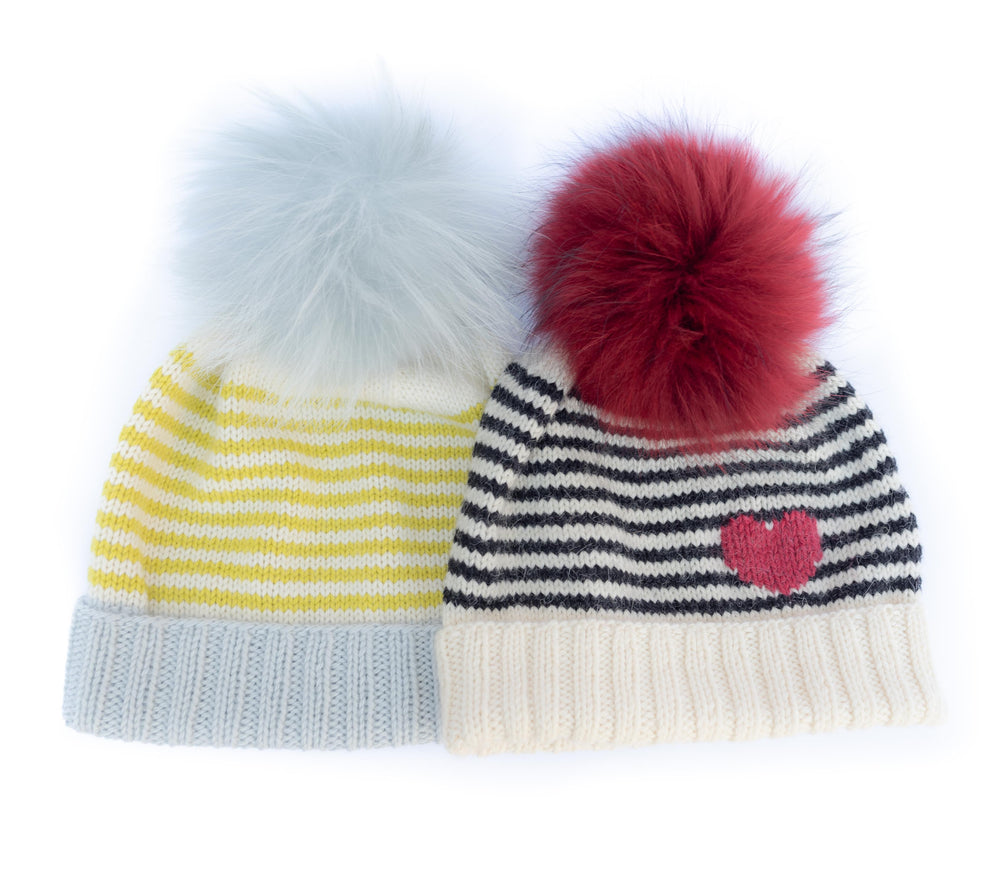 We have just released our new kit the Bandit hat.  Bandit is a really simple striped Stockinette hat that is quick to knit and oh-so-fun to wear.  We are offering kits in 3 colorways, but feel free to put together your own special colors with your favorite shades of Weepaca and a matching Real Fur Pom-Pom.  Here's a break down of how much yarn you will need:
3 skeins - 1 for the fold-up brim + 1 for the main color of the body + 1 for the stripes
If you want to do more than one color of stripes, you will need about 4-6 yards per stripe.
Pom-poms - the kit does NOT include an XL fur pom-pom, but you will have enough yardage to make a mixed-color yarn pom-pom.  The Real Fur Pom-Poms can be found here.
We have also brought in 8 new shades of Weepaca that coordinate with our fun Fur Pom-Poms.  Seriously, the possibilities are endless!
To make the special "Heart" Bandit, order the Bandit kit in Raw White / Night Owl, along with a Real Fur Pom-Pom in Red.  The heart was stitched on afterwards using the duplicate stitch technique and done in Red Bird Weepaca.  We will include enough Red Bird to make the heart at no charge...just indicate in the "notes" area that you are making the Heart Bandit.  Here is a good tutorial on duplicate stitch, and below is the chart for the heart. 
« Older Post Newer Post »