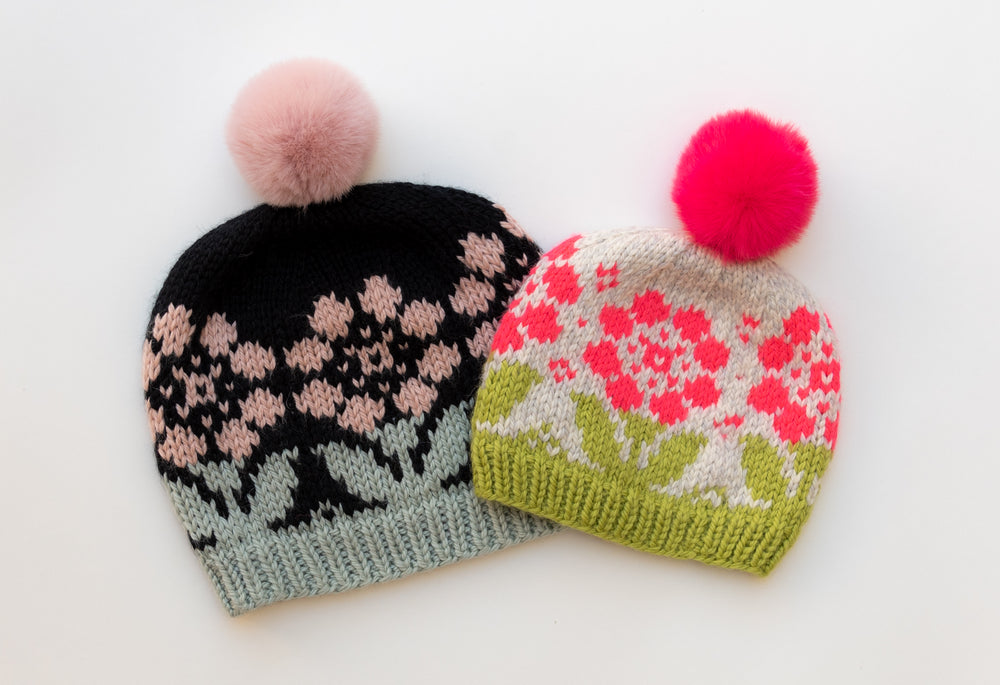 We have new mini faux fur pom-poms available.  They are 8 cm in diameter, compared to our regular faux fur poms which are 12-15 cm.  They are perfect for kids' hats or if you like a smaller pom on an adult-size hat.  A pair of them would be adorable on the ends of a long wrap-around scarf.
They are available in 11 colors that are great when combined with Chibi Paka Chunky yarn.
The mini poms have an elastic loop attachment.  The poms come with a wood button that you sew on the center, inside of the hat.
Insert a crochet hook under the button near the center and pull the elastic loop to the inside of the hat.
Then pull the elastic loop over the button (twice if needed).  The result is a nice secure pom-pom attachment to your hat.  For a scarf, I would just sew the buttons to the ends of the scarf.
« Older Post Newer Post »