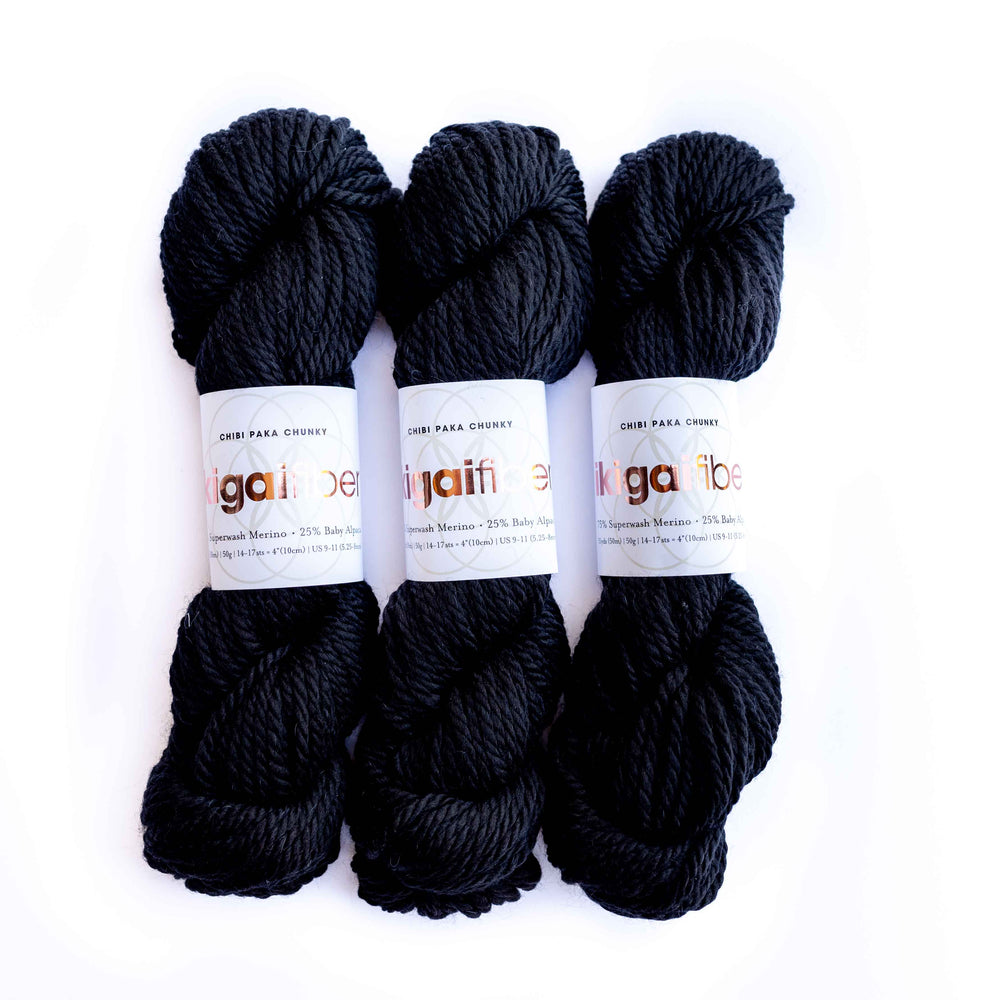 Introducing a brand new Chibi Paka Chunky color "Onyx". 
It's the same uber soft chunky yarn in a rich, dark shade of black.  Turns out that black is the perfect background to our other sunny hues.
We also have Paka Sparkle and Funfetti kits available in the onyx color way. 
« Older Post Newer Post »