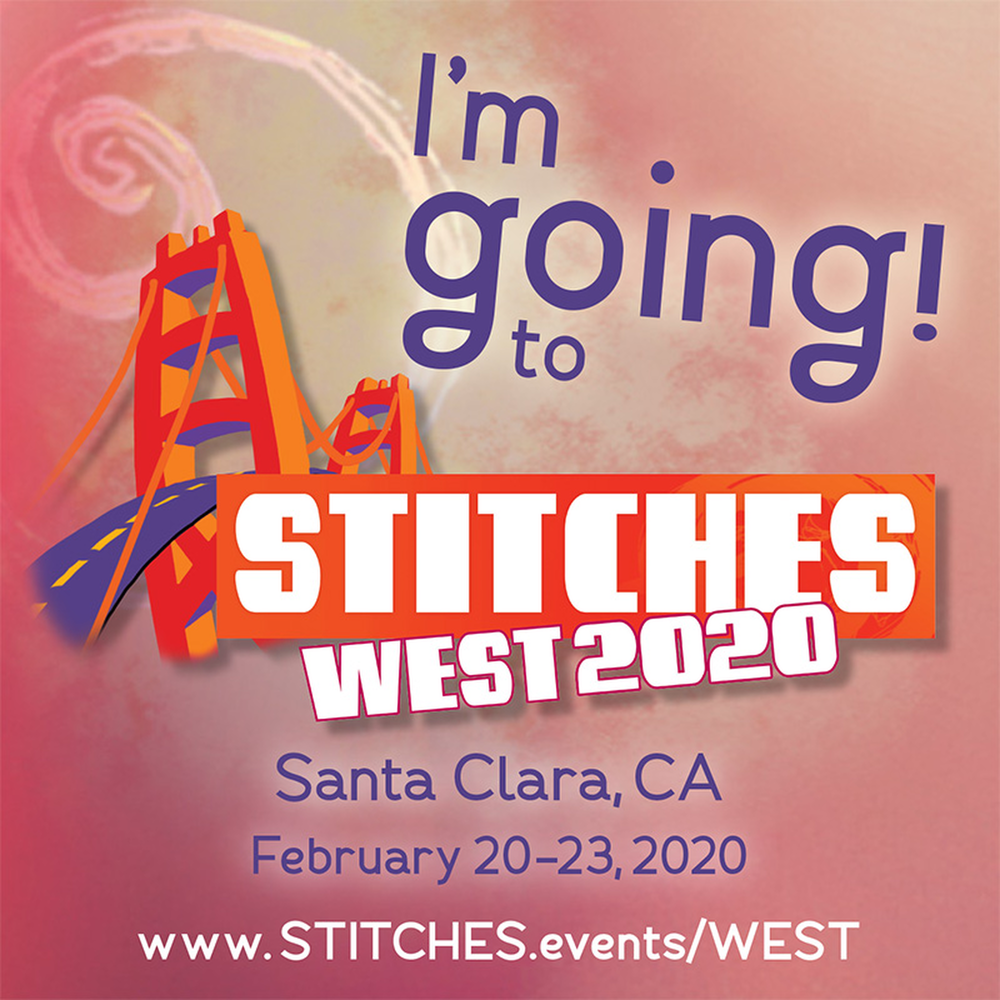 We are so excited to be in the Marketplace for the very first time at Stitches West, Booth 634.  Stitches West is the first knitting show I went to as a knitter.  It's where I learned how to write patterns (thanks to Barry Klein and Edie Eckman) and market myself as a designer.  
We are driving up from SoCal, so we will be VERY well stocked with Ikigai Fiber and Big Bad Wool yarn and accessories, as well as our cross-back linen aprons and wool felt tote bags.
And so VERY excited to be hosting Amy Opie from A.Opie Designs again in our booth.  She will be bringing tons of her oh-so-colorful and cute hats, as well as some new designs.  Amy is so fun and a master of color combinations.  Come by, say "hi" and peruse our kits or let Amy put together the perfect color way for you.
Show specials will include:
Free tote bag with $75 purchase
Free Pam Powers Knits pattern with purchase of 3 skeins of Ikigai Fiber yarn
Use the above coupon to save $7 on Friday or Saturday admission, and Sunday is free!  See you in Santa Clara, Booth #634.
« Older Post Newer Post »