Say "Goodbye" to Frida Scarf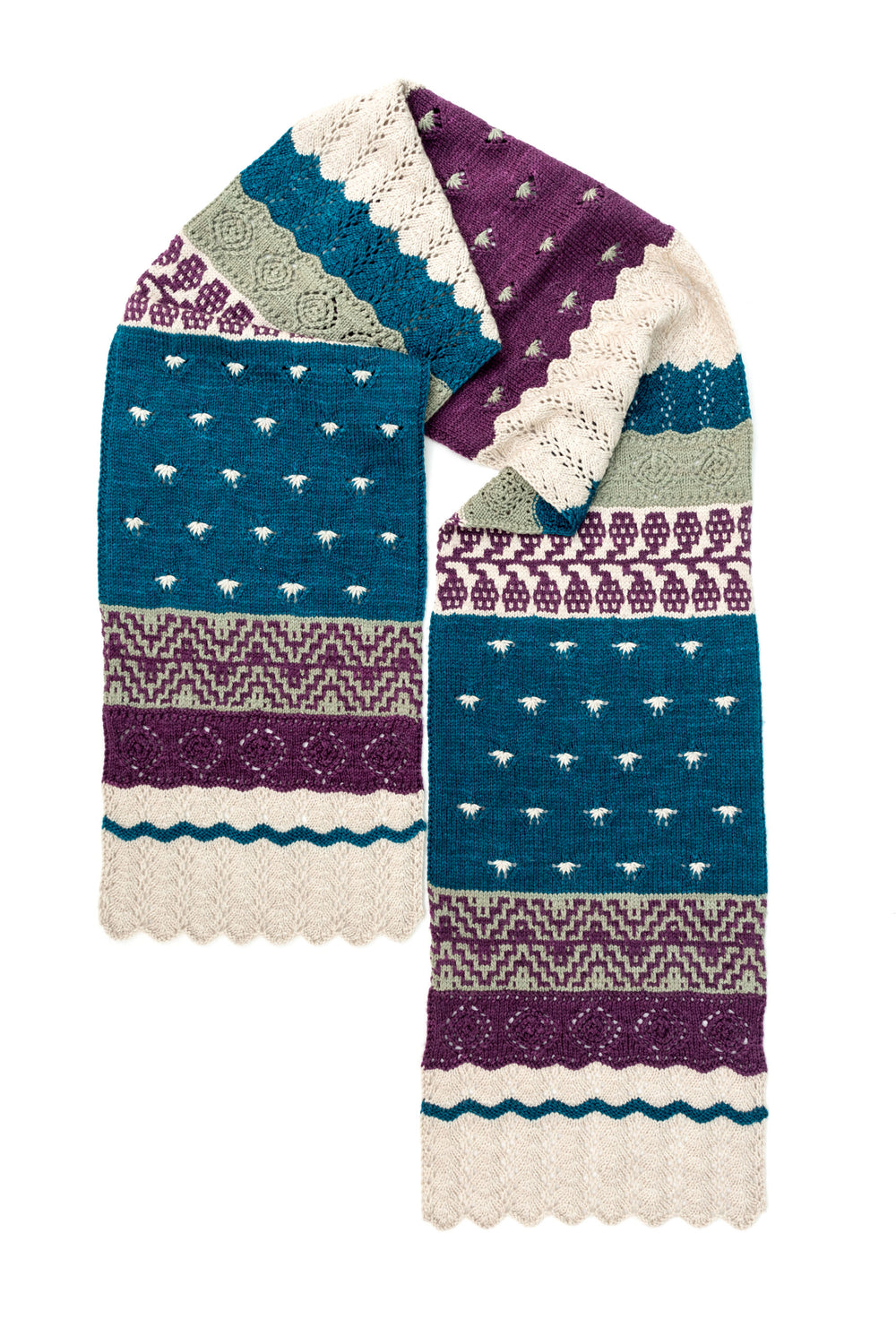 Frida Scarf is one of my all-time favorite designs.  Inspired by a trip to Frida's Blue House in Mexico City, the design is a stitch sampler based on Mexico's rich handmade textiles found throughout the city. 
The pattern is broken down by section and includes written instructions as well as charts.  The yarn is LUXE...Elemental Affects Civility Sport, a luxurious blend of US born, bred and milled Merino Wool combined with Mulberry Silk that has just the right amount of softness, sheen and shows stitch pattern beautifully. 
The finished size is 10" (25.5 cm) deep and 71" (181 cm) wide.  The sample shown on the right is what the finished design looks like, and the swatch is the actual colorway available. I have just a handful of these kits available in a beautiful combination of Indian Red and Turquoise accented by an off white and sage green.  They are half price with an additional 20% off if purchased by 3/26 using code SELFCARE.
I also have 1 Waterlily Wrap kit available for half price plus the 20% discount with code.
« Older Post Newer Post »