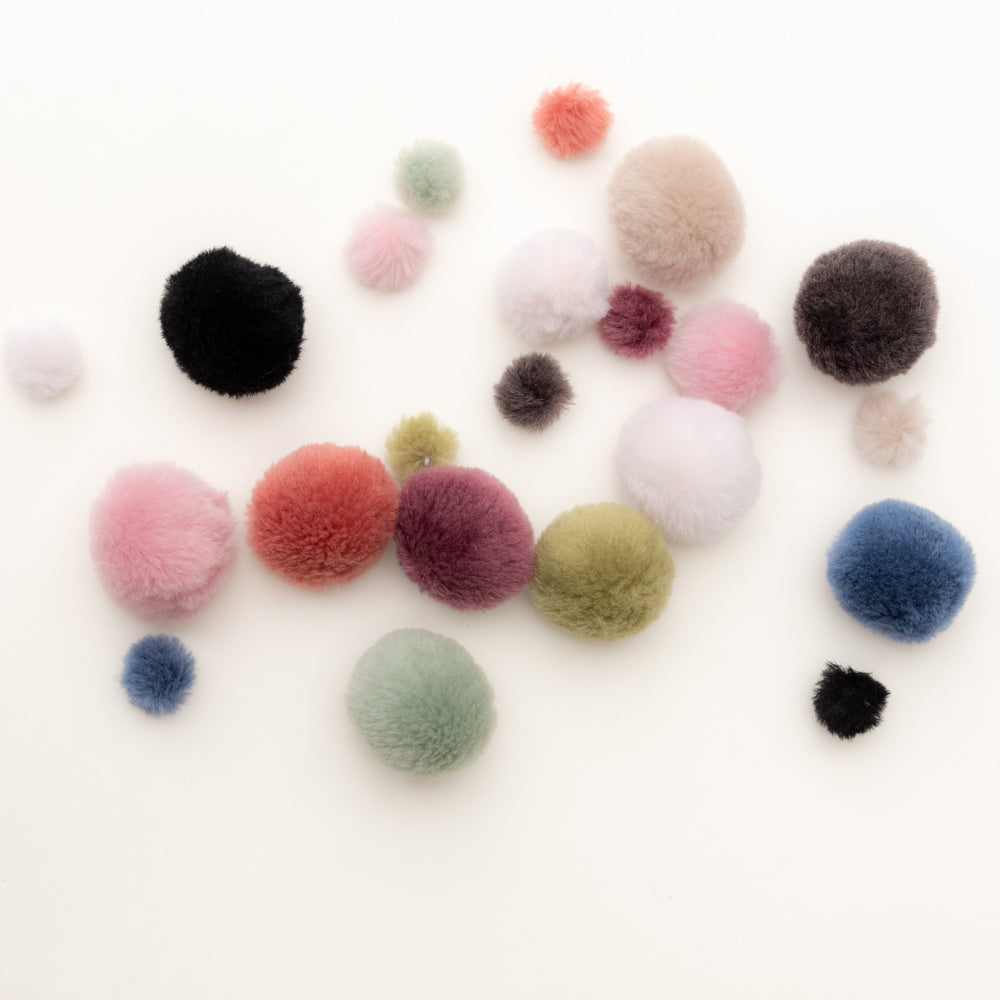 I live in California where the sale of real fur products is prohibited.  This is what motivated me to resource high quality faux fur pom-poms.  When I stumbled across wool poms, I had to check it out.  These poms are made from a 100% wool fabric which is hand-sewn into a pom-pom.  There is no animal hide involved since the wool is first made into fabric.  The resulting pom is very organic and "wooly".  It is not as fluffy as a fur pom, real or faux, but definitely has a look and feel of wool that is the perfect match for wool or wool-blend hand knits.
The poms have a button loop for attaching and come in 3 sizes: 4, 6 and 8 cm, and are available in 13 beautiful shades.
The 4 cm pom-poms come 5 to a card and are perfect for embellishing scarves and shawls. They also work well for baby and child knits. In addition to the 13 colors, these are available in a warm and cool-toned multi-color packs.
The 6 cm come carded in pairs. We like them placed at the end of a long scarf or doubled up like on this adorable bear hat.
This is the Sophie Scarf by PetiteKnit done with just 2 skeins of Chibi Paka Chunky on a size 10 needle.  Buttons sewn on the ends allow you to change out the 6 cm wool poms to whatever color suits your fancy.
The 8 cm are sold as singles. They can be used for children's hats as well as a smaller pom on an adult's hat.
« Older Post Newer Post »