The New & Improved Granny Square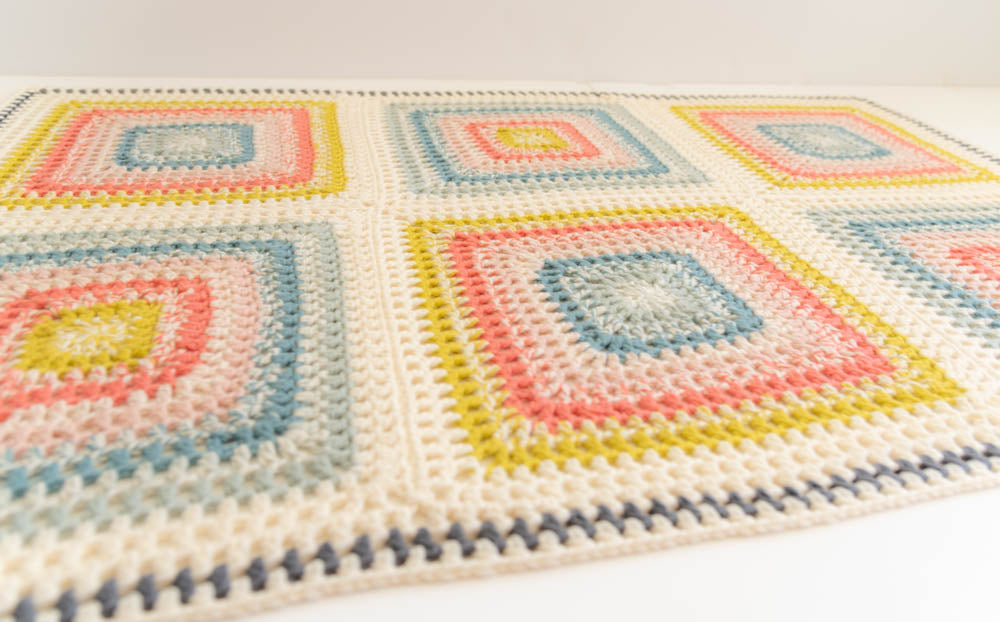 I have never been much of a crocheter. I've tried in the past, but it has never really stuck. However, during Covid boredom, I decided to give it another go. I found an online tutorial by Cal Patch and got to work.
I was hooked (pun intended). I crocheted squares like a madwoman. My fingers flew across the yarn as I created colorful squares. It was so relaxing and cathartic.
Soon, my living room was filled with granny squares. They were everywhere! But I didn't mind. It gave me something to do and kept me occupied during these uncertain times.
And then, one day, I had an idea. What if I put all of these granny squares together? What if I made a blanket?  My first attempt was very stiff and heavy and used a boatload of yarn.  Then I came across a pattern that caught my eye. It was in a Japanese crochet book and it had a different take on the traditional granny square. The squares were lighter and had more drape to them. I knew I had to try it out.
I got to work right away, reconstructing the granny square so it would be perfect for this new design. And let me tell you, it was worth it! The retro look of the blanket really lends itself to a thicker fiber like chunky yarn. Plus, it's fast and easy to crochet.
This blanket represented my journey through Covid boredom – starting off unsure but eventually finding my groove and creating something amazing. 
I have designed a 31" x 47" version in the original sunny color palette of Chibi Paka Chunky.  The kit is available here.  There is also a smaller square version in muted vintage colors available here.
« Older Post Newer Post »