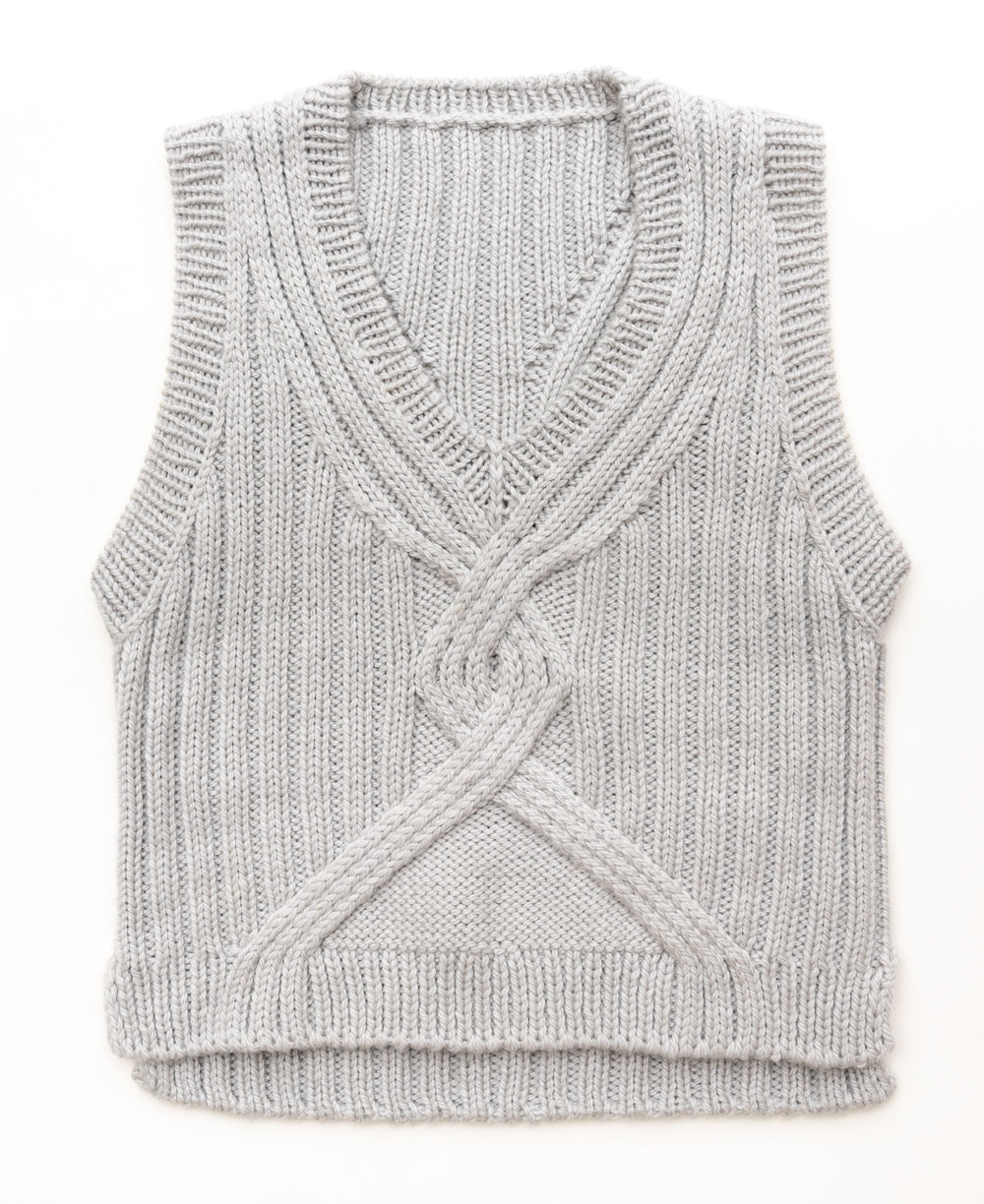 Sweater vests are back, and I'm loving it!  As Fall Fashion starts rolling in, all the major retailers have sweater vests in their line up.  Here are some of my favorites so far:
Wool Cotton Lace Knit Tank at Toast US
I decided to knit this using
Chibi Paka Chunky in Cloudy
.  I used a size US 9 needle and followed directions for the Size 2.  Since 2x2 rib is a hard pattern to get an accurate gauge, my finished vest is the dimensions of the Size 1.  I used 9 skeins.
Here's my finished product.  I really love it and it's perfect for SoCal weather.
« Older Post Newer Post »