Wool-on-Wool Sashiko Embroidery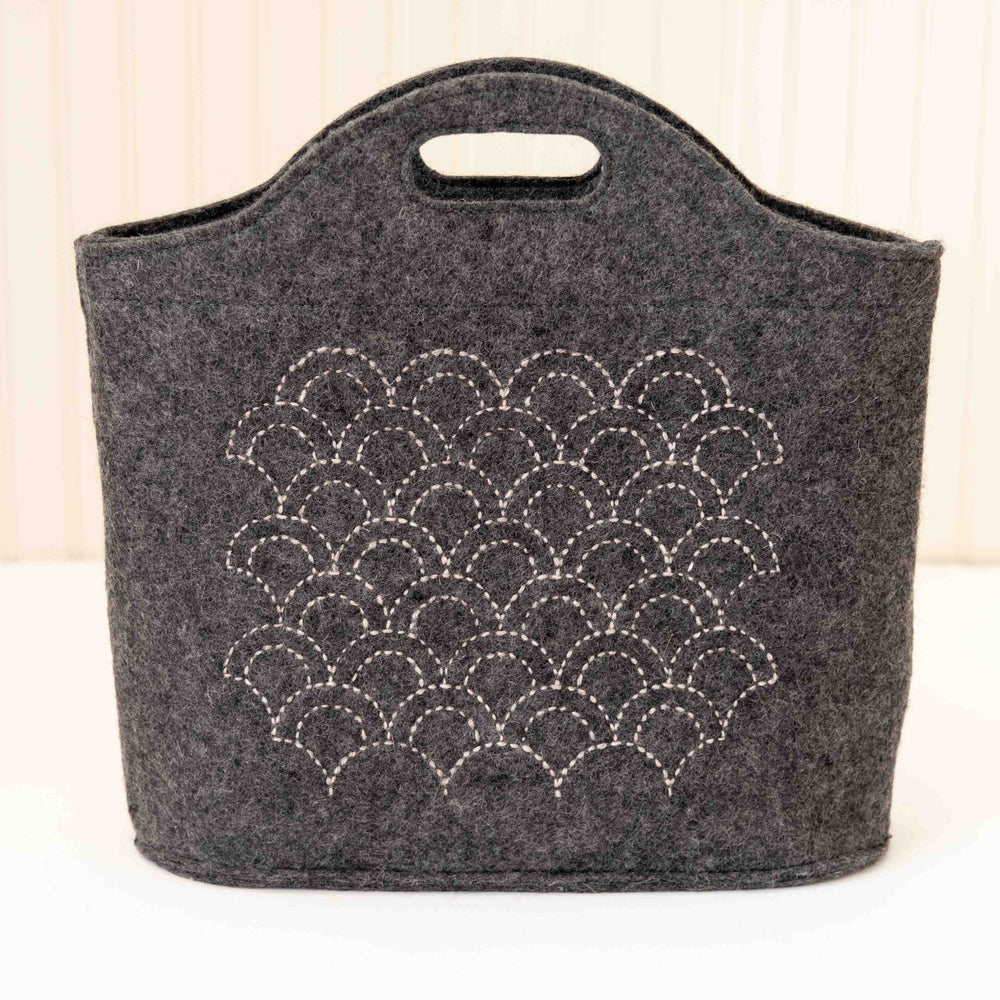 I've been playing around with Sashiko, Japanese folk embroidery used to embellish and repair garments.  Sashiko is typically done with a simple running stitch outline in a repetitive geometric design.  I wanted to explore how Sashiko would look using wool fiber instead of the traditional Sashiko cotton embroidery thread.
The fiber I chose is Elemental Affects Shetland Wool.  It comes in mini skeins, so it's perfect for this project.  I also practiced stenciling the design on the bag, but found that the imprint would wear off as you continue to work which is a bit frustrating.  I then discovered self-adhesive, water-soluble stabilizer which you can stick on the bag and stitch right over it.  After you're done stitching, you simply spray it with warm water and with a little agitation, the stabilizer dissolves like magic!
What I also discovered is that the actual stitching process is such a pleasure.  In traditional Sashiko you would do a running stitch, holding your needle on the right side of the fabric.  You need to have a keen eye and hand to keep your stitches evenly spaced and neat.  I printed my designs with the stitch marks in place, so it's like a grown-up version of those sewing lace cards we honed our skills with as children, pulling the needle and thread all the way through with each stitch.  No stress, great binge-watching project, and the result is so gratifying.
I love the organic look of wool on wool.  The charcoal Wool Felt Tote is our first release, and the Sashiko Wool Embroidery kit is included.
« Older Post Newer Post »